The new client area at getsimple.net is more powerful than ever, giving you total control over installing and managing your apps. Last time we took a look at Hosting Account Management in the new client area. This time we're digging into app management.
App Installation

When you first sign up for hosting service, or when placing an order for new hosting service, you'll be present with the option of installing the app of your choice. Choose from popular apps for your site such as Joomla, WordPress, Magento, Drupal and more. Simply choose your app of from the list when placing your order and your app will be automatically installed and waiting for you when your order is fulfilled.
App Management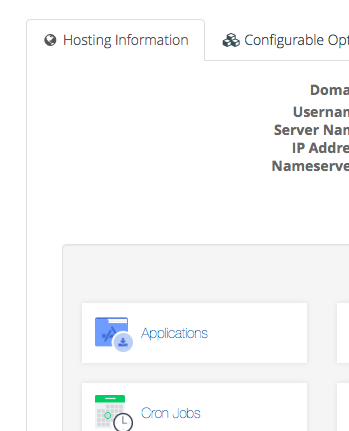 Once installed, you can easily manage your apps by visiting your services page, clicking on your hosting service and then on the Applications link. From here you'll be presented with a list of your applications installed under this hosting account for you to manage.
Install New Apps, edit existing Apps, Create and Manage App Backups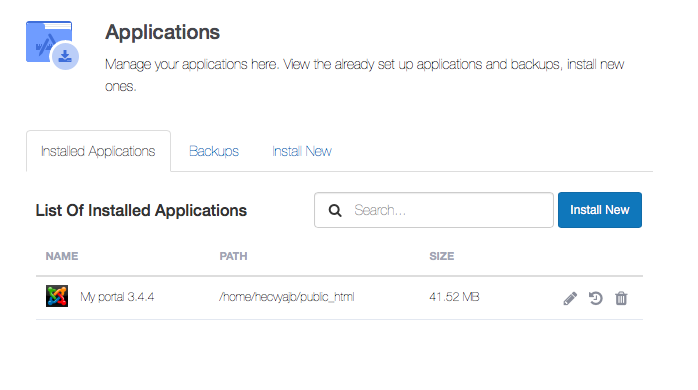 You can easily install new apps of your choice, selecting from dozens of apps. You can edit the details of your other installed apps, and manage or take new backups of your app(s) by simply clicking on the associated link.
As you can see, the client area has a come a long way in terms of making available to you easy and straightforward management of your apps. The new client area apps management interface is available in the client area for all of our shared hosting services including: The Simple Starter Plan, The Simple Hosting Plan, Business Hosting Plan, all of our Joomla Hosting Plans, WordPress Hosting Plans and, of course, our App Hosting Plans.
Next time we will take a deeper look into the power of using sub-accounts with granular permissions to enable others, like employees, to access and mange only the account services you want them to have access to manage.