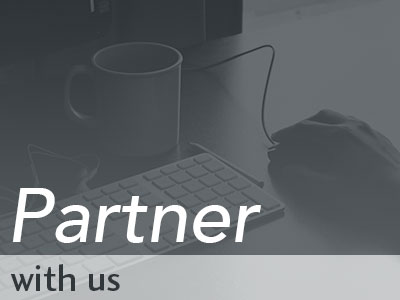 In light of our new hosting offerings, we thought it was a great time to revamp our affiliate program. In all honestly, we've never put much effort into our affiliate program—but that's all changed.
We're pleased to announce our new Affiliate Partner Program.
Why "partner"? Sure, we could offer the standard ten, twenty or whatever percent that other providers give to affiliates, but we think this sort of commission arrangement severely undervalues what affiliates bring to the table. We understand that you're potentially bringing to us new customers that otherwise may not hear about us. You're spending your time and your effort and burning your bandwidth and clout to promote us. As an affiliate you become part of our sales team and help us reach a new audience. These are all good reasons for using the word partner to describe the relationship we have with our affiliates. You're a partner in our success. When we win, so do you.
Our new affiliate partners will enjoy:
50% commission on all hosting sales
$20 sign-up bonus
60 day wait period for payouts
low $60 threshold before making a withdrawal
easy payouts via your choice of Paypal, Check, or Account Credit
professionally designed banners for your site(s)
50% commissions mean a lot for your wallet. For example that means $60 for each annual Simple Hosting Plan customer you send our way.
Interested? Get registered. Questions? Get in touch.